'They used my picture and I should've got paid for it'
By Nell Mackenzie Business reporter, BBC News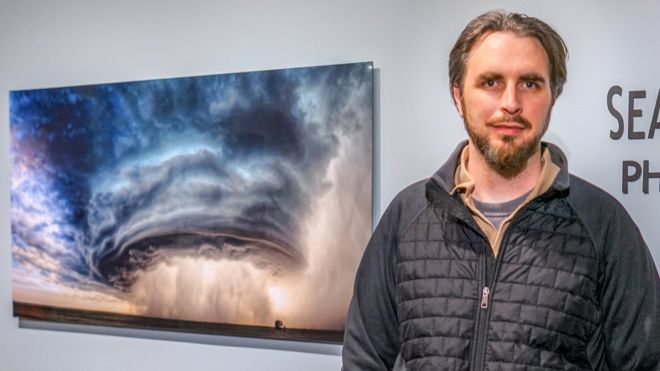 Sean Heavey recognised his photo the moment he saw it on Stranger Things. 
"God, that storm looks familiar," he said, as he and his son watched the hit Netflix show.
When he watched a documentary about the making of the series, he became certain. 
"They saved it off of Google, added a foreground to it and used it as a piece of concept art," Mr Heavey says. 
No-one else had photographed this supercell thunderstorm; no other cars drove down the road that day, to chase it across the Montana prairie. 
He called the four panoramic shots he had stitched together The Mothership.Image copyright Sean R. HeaveyImage caption Four panoramic shots were stitched together to form The Mothership
"I should have got credit and paid for it," says Mr Heavey. 
He tried to contact Netflix, but the company told him, "You can't copyright Mother Nature." His case stalled.
Chasing storms is no hobby for Mr Heavey. 
Getting that perfect shot costs him thousands of dollars in petrol every year. He braves "golf ball-sized hail", winds raging over 100mph and rescues stranded people. 
He complained on social media and his remarks were read by executives at Pixsy, a firm that helps photographers fight copyright infringement. They contacted Mr Heavey and, eager for the help, he agreed to work with them…
This article continues to explain how to safeguard your images, and the pitfalls of current lawsuits! To read the rest of the article, go to: https://www.bbc.com/news/business-53998711?