Should you buy a camera on Amazon? Or should you buy from a more niche site like B&H or Adorama? An article by Henry Phillips at Gear Patrol breaks down a lot of the things you should be considering this holiday season when you go out buying stuff. (Honestly, when it comes to some cheaper equipment, I'll possibly buy it on amazon using some of the techniques they suggest, but on important gear like cameras, I find it more dicey. For used gear, even more so.)
Grey Market is a term that includes a lot of amazon deals–cameras that are legit Sony or Canons, but where warranties are void if you ever need it because they are manufactured for other countries and . Always be wary when you read that the warranty is from a store in the description, btw. Here's an excerpt from the article:
If it's not on Amazon, does it really exist? This might as well be the online juggernaut's tagline, but one product category that's always been a bit funky is cameras. Fitting for an industry that well predates the internet, cameras have a retail model that is not only super well established, but it's more closely aligned to that of cars and bikes rather than consumer electronics.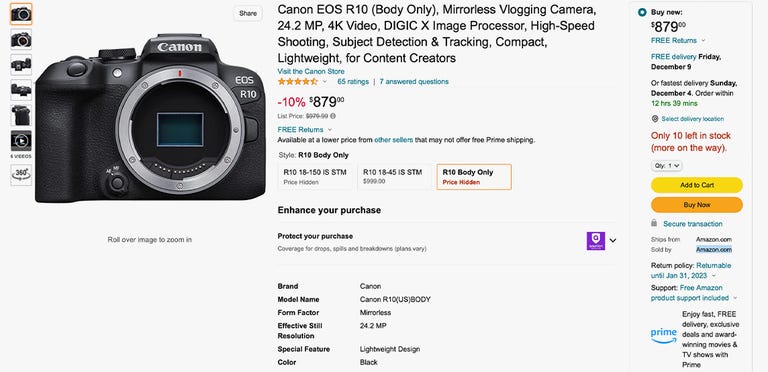 Camera makers like Nikon and Canon have historically relied on a deep roster of vetted official retailers. These stores — think B&H, Adorama or your local camera store if you're lucky enough to have one — remain the gold standard when it comes to buying cameras and camera gear.
Official retailers tend to be official retailers because their product knowledge, sales, return and service departments are all top notch. That means that if your camera is dead on arrival, these stores are likely to be able to make things right. Camera makers generally maintain a list of official retailers on their websites (Canon, Nikon, Fujifilm and Sony) that will let you know if where you're looking is legit.
Lucky for all of us Prime-shipping addicted photographers, Amazon is an official retailer of every major camera company in the US. This means — importantly — if you see the "Sold by Amazon.com" you should be getting (click here to read the rest of the article!)